It's 7:58am.
You've showered, eaten, and are ready to start the day.
Except you forgot one thing…
Your fragrance.
So you hold the bottle up and apply a few spritzes to your neck and wrists, and start your day the right way with a little fragrance.
But...
Little do you know, what you hold in your hand has a long and ancient history.
Today, we stand on the shoulders of giants every time we spray perfume.
In The Beginning…
Through smoke.
Huh?
That's the definition of "perfume." Broken down into its Latin components: "per" (through) and "fumus" (smoke).
Even though the word originates in Latin, it was various cultures and nations that created the perfume that we know and love today.
Because perfume dates back to ancient times...
The first known creator of perfume dates goes back 4,000 years ago. A Mesopotamian woman named Tapputi, who is depicted on ancient tablets creating perfume, is the widely credited inventor of perfume.
Ancient Egypitians also famously played a role in the history of perfume.
Back in those days, perfume consisted of either incense, the burning of various woods, or distilled ingredients creating oils and being stored in a jar.
Since the Egyptians had only basic ingredients, some of the most popular scents consisted of fruits, flowers, and woods – not actually that much different from popular scents today.
Although instead of ornate glass bottles, perfume was stored in ornate stone jars, often carved into an image.
It's time to spray on some monkey water.
But it's the Ancient Greeks that are credited with developing the first liquid perfume, the beginning of the form that we enjoy today. Arab and Persian cultures kept the tradition of perfume alive, creating a manufacturing process that would allow for more widespread use. In fact, their developments in chemistry followed a more modern process of perfume creation by using distillation.
Many Persian Kings and royals would select a signature scent for themselves that only they could wear and none of their friends and relatives could wear. It seems a little bit petty not letting their friends in on the fun, but maybe they were onto something.
In The Courts…
Perfume continued into the Renaissance, fluffing up the courts of kings and knights.
Up to this point, fragrances consisted of mostly single ingredients.
The first modern perfume was commissioned by Queen Elizabeth of Hungary, creating (and no, we're not kidding) Hungary Water.
In its modern form, Hungary Water is scented oils mixed with alcohol. The mixing of multiple ingredients created what we now deem to be "notes," rather than the smell of the fragrance consisting purely of one ingredient, such as a perfume only smelling of lilies.
Of course, it was the Italians in the 14th century that catapulted fragrance into popularity. Trading posts were a melting pot of ingredients that had been brought back from exploring abroad, leading to the development of perfume making and its popularity.
At this point, fragrance became more of a common fashion accessory, rather than for solely ritualistic purposes alone.
During the times of monarchs in Europe, aristocrats and rulers wore perfume. The famous Louis XV ruled the "la cour parfumée" (AKA "the perfume court") making everything around him smell divine. Everything was scented, from couches to wigs.
But don't let the fanciful smells fool you.
You see, there were different standards of cleanliness at the time…
And it doesn't appear bathing was a routine procedure.
While you can take a card from the playbook of King Louis and wear perfume for its elegance and sophistication, we recommend you maintain proper hygiene. Fragrance can only hide B.O. so much before the scents begin to mingle...
And we definitely don't want that.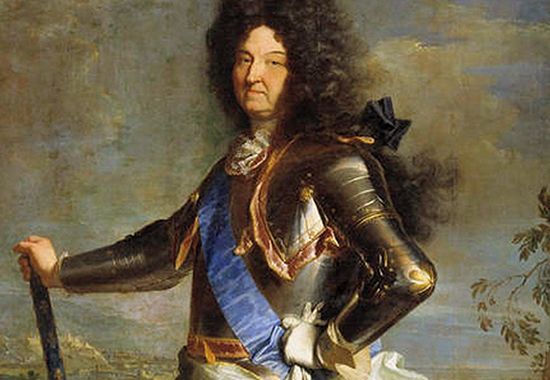 What do you think he smelt like? Don't want to imagine it? That's alright, we don't blame you.
Which Leads to Today…
While our perfume is stored in glass bottles instead of stone, made with mostly synthetics rather than organic materials, and is mixed with alcohol, much of today's perfume still resembles fragrances made thousands of years ago.
There's still the element of sophistication and luxury.
If you're looking to get your hands on some ancient liquid magic with thousands of years of history without going bankrupt like a 15th century Parisian King…
Enjoy a fragrance subscription from 1000 Scents.
Because everyone deserves a little luxury in their life…
And with each spray you take…
Remember the rich history of fragrance.
Click here if you're interested in men's cologne or click here if you're into women's perfume.
Until next time,
Remember…
Luxury is affordable.