How can you tell what a fragrance smells like when you're shopping or browsing online? Oftentimes, it's hard to tell.
Alas, have no fear brave fragrance enthusiast...
Introducing the Scent Wheel!
What's The Scent Wheel?
And no, before you start to give 1000 Scents credit for inventing the scent wheel, alas, we did not.
The Scent Wheel is actually a fairly popular (and accurate) way to organize and categorize different fragrances.
Essentially the scent wheel is a diagram showing how the major scent families and categories relate to each other. The closer the category on the wheel to each other, the more similar they tend to smell.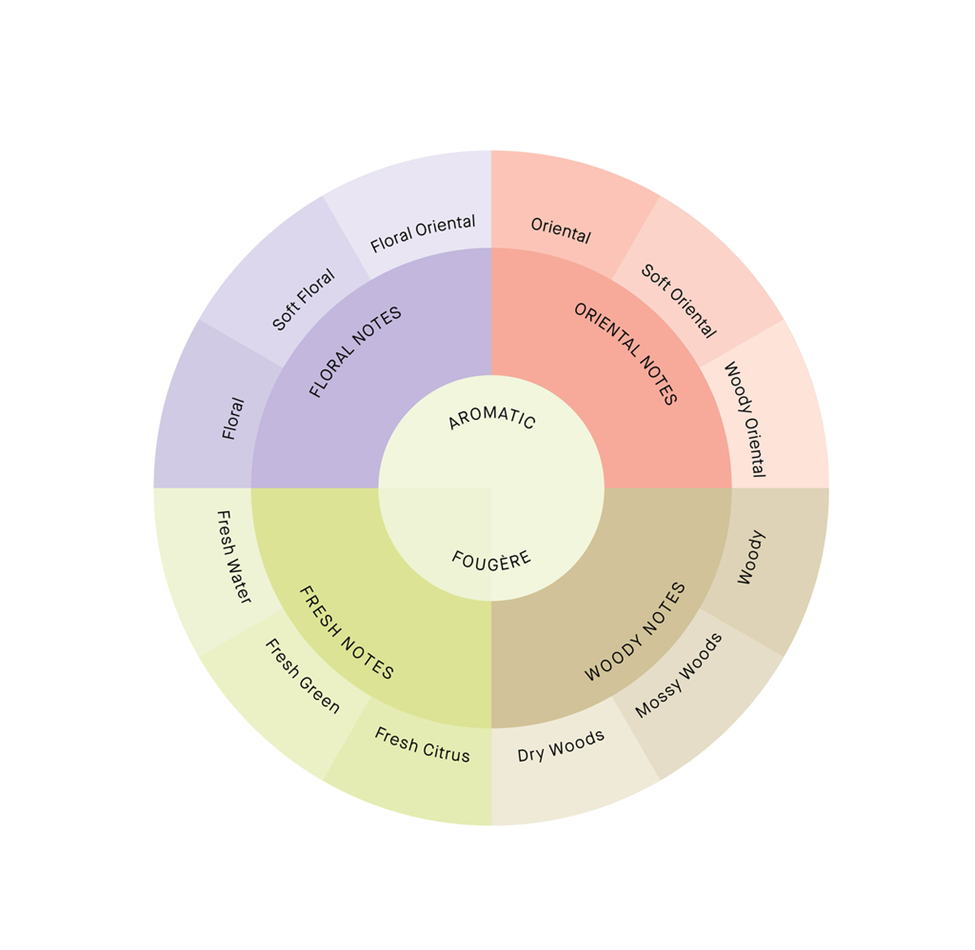 There are four broad categories or families of fragrance notes that make up the scent wheel. The major families include, floral, oriental, fresh, and woody. We'll break each family down into its subgroups, along with the typical notes as well as some example fragrances. So next time you're looking for a new scent because you know that you just love soft oriental fragrances, you'll know where to start looking.
What Are Floral Scents?
Sweet and flowery, floral scents are typically composed of (obviously) flowers. They tend to be associated mostly with seasonal spring and summer scents, and are often more likely to be found in female perfumes.
Common subgroups include:
Floral - like you're standing in an orchard or garden full of flowers
Rose

Jasmine

Willow

Lilac

Ylang-ylang

Lily
Soft Floral – soft and sweet
Fruity - sweet like edible fruit.
Cucumber

Peach

Cranberry

Pineapple

Mango

Pomegranate
Floral Oriental
Some popular fragrance examples: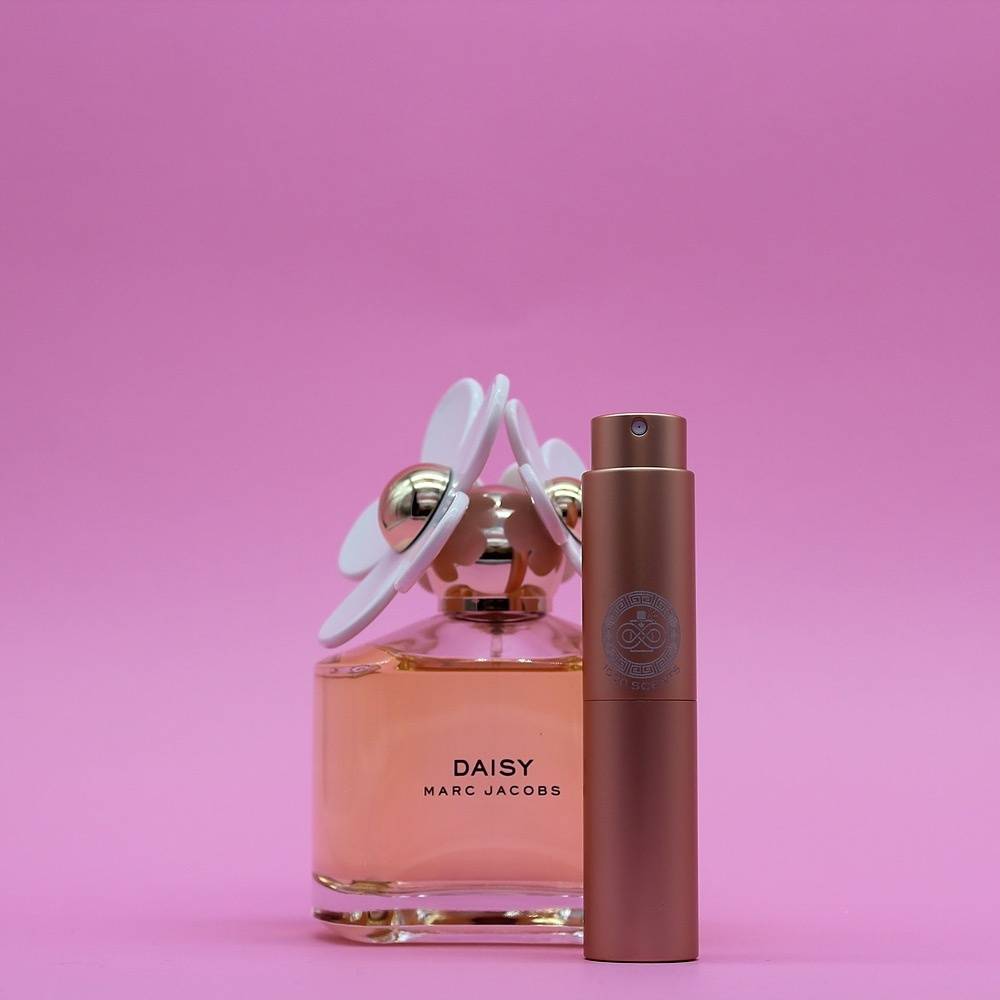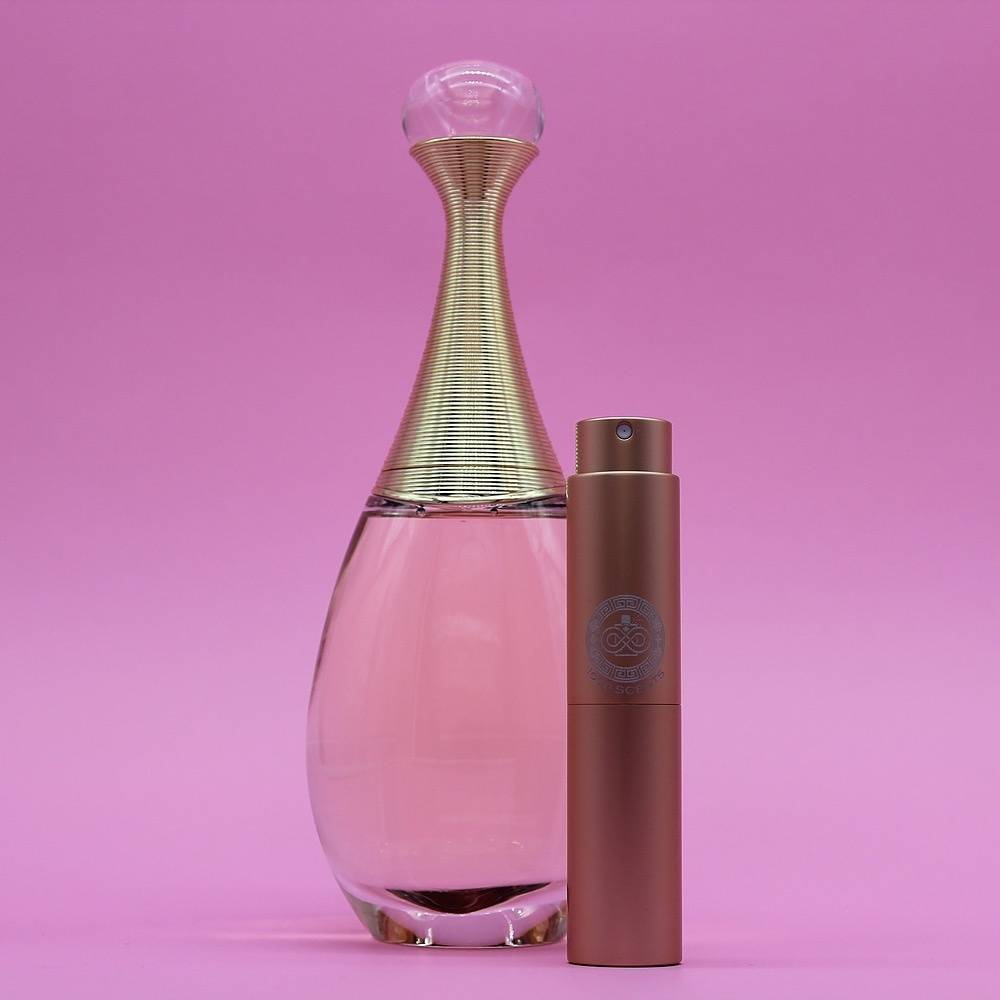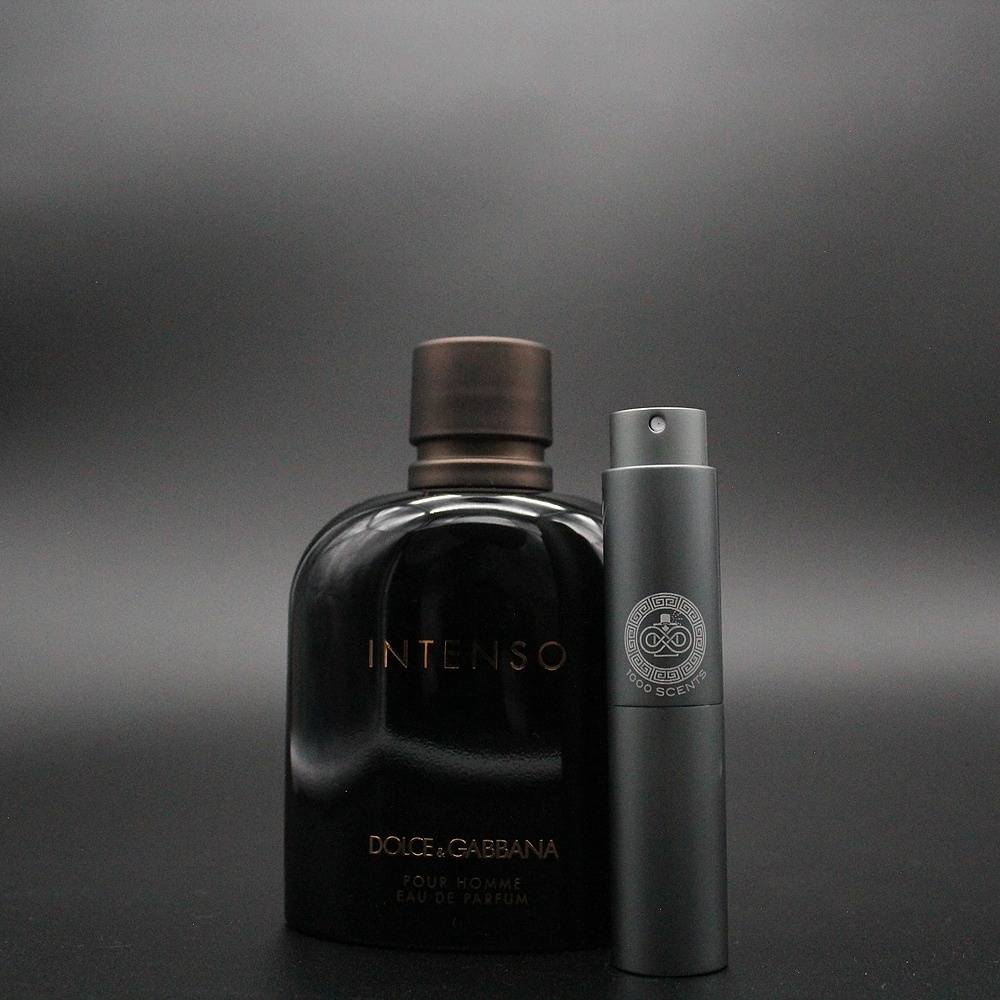 What Are Oriental Scents?
Scents classified as oriental tend to be richer, spicier, and warmer than others. You may even consider this group of scents to be exotic or sensual.
Common subgroups include:
Oriental
Soft Oriental – think of incense and warm spices
Woody Oriental
Sandalwood

Cedarwood

Patchouli
Some popular fragrance examples: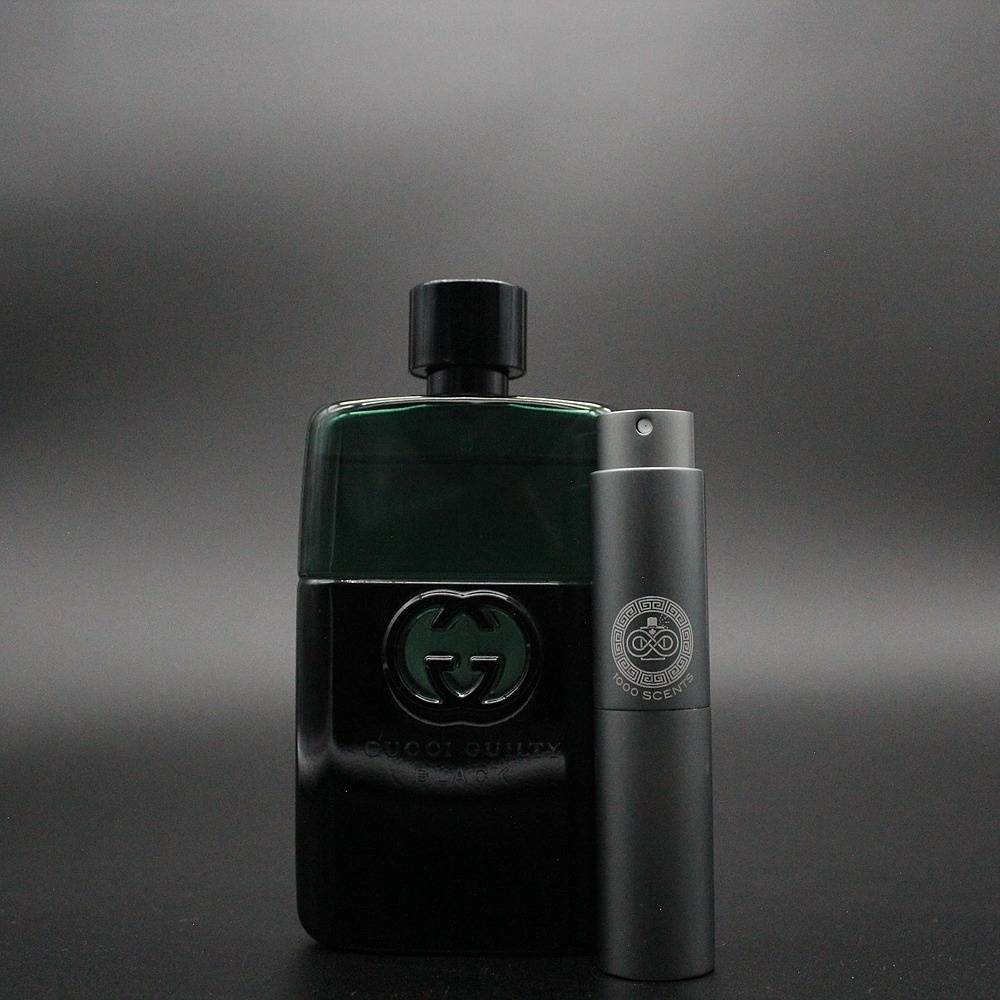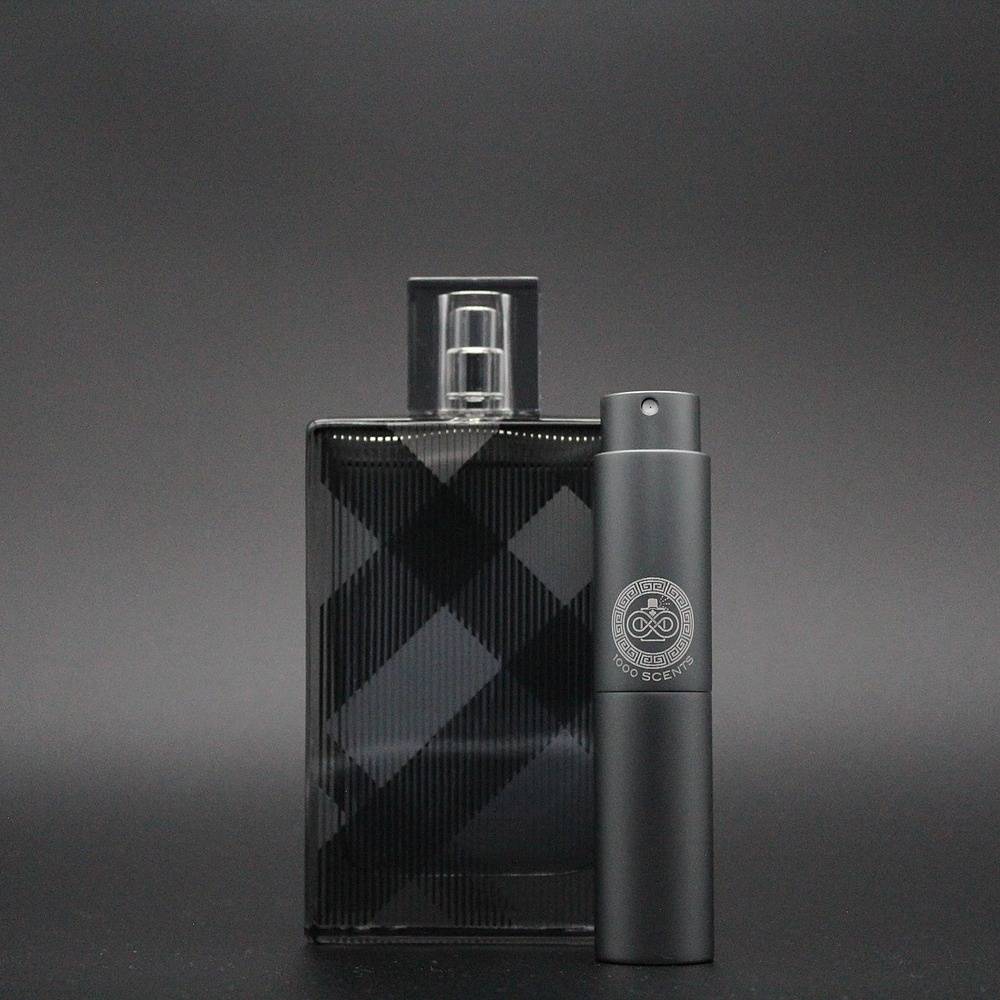 What Are Fresh Scents?
Clean, bright, and zesty. This fragrance family will leave you feeling exuberant and ready to start your day. Although most of these notes originate from citrus fruits, they also include green and aquatic notes. Overall, fresh scents have an uplifting and energetic effect on the wearer.
Common subgroups include:
Green
Grass

Leaves

Green tea

Cilantro

Mint

Tomato Leaf

Bamboo
Water – funnily enough, water actually does smell in different settings!
Ocean (sea spray)

Rain

Dew

Ozone
Citrus
Orange

Lime

Mandarin

Grapefruit

Lemon
Some popular fragrances in the fresh family: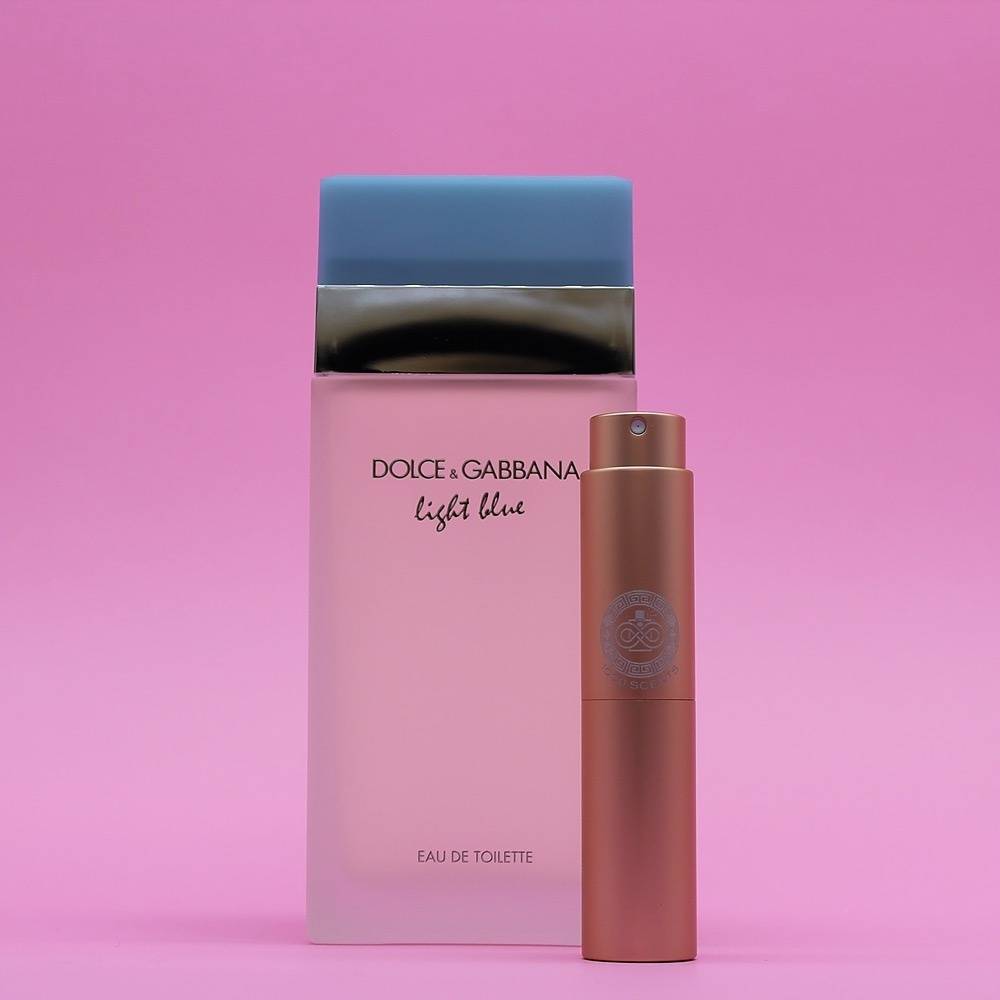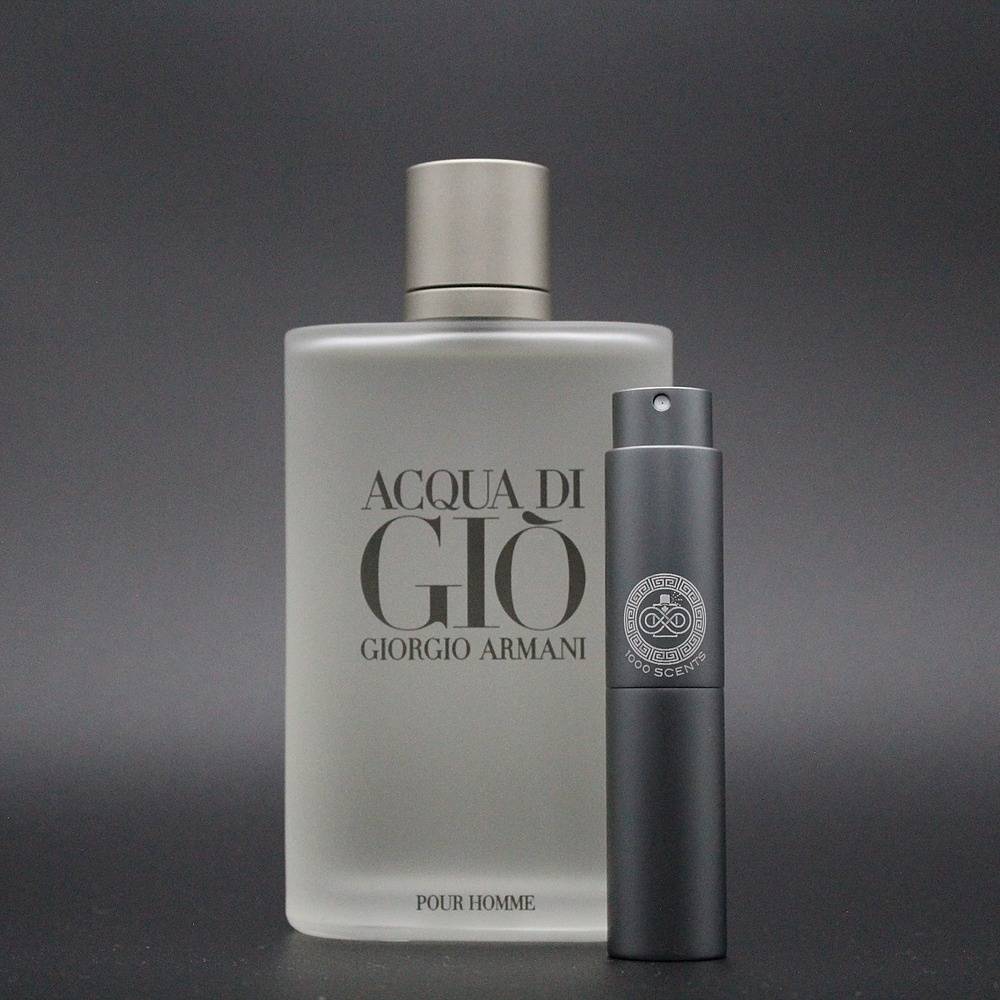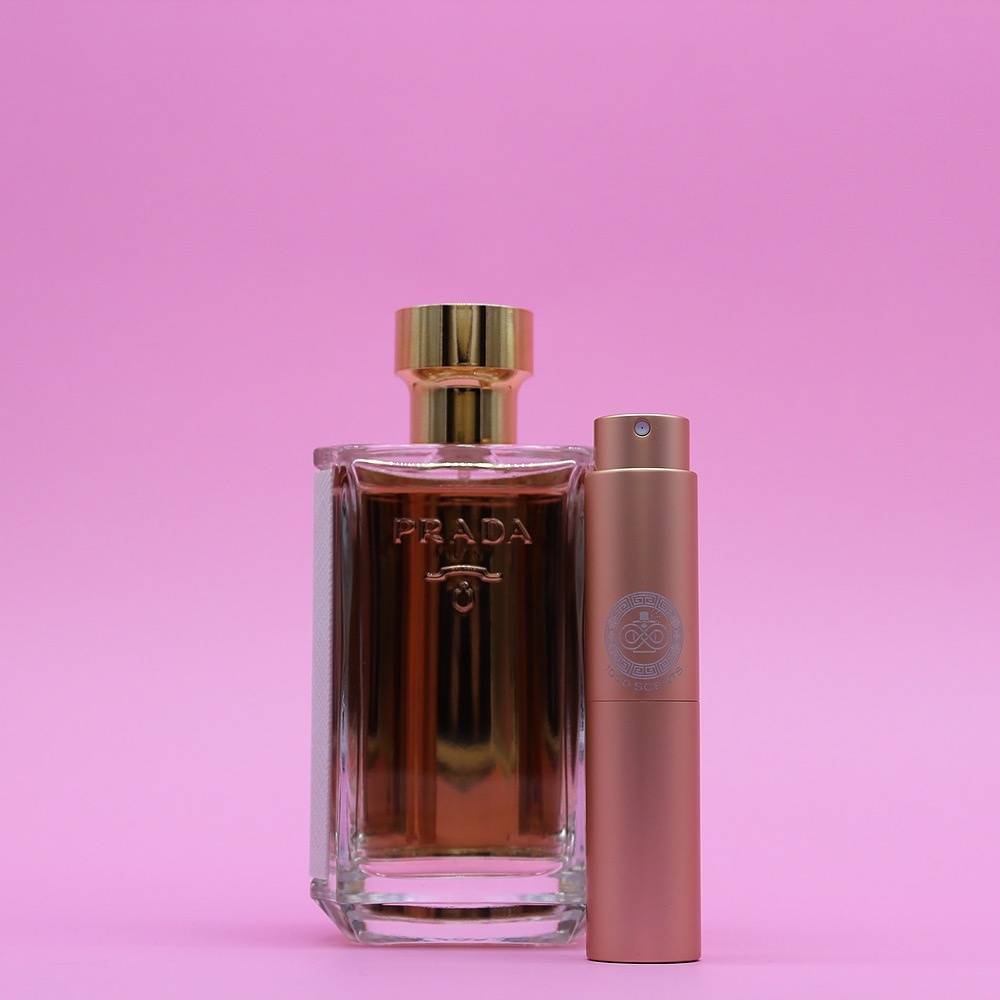 What Are Woody Scents?
Warm and mysterious, woody scents can also have a dry feeling. Oftentimes woody scents will compose the base notes of a scent, contributing to the dry down effect of the fragrance wearing off over a period of time. While woody scents may compromise the base notes of perfume, woods are more likely to be found in masculine scents, due to the warmer and muskier association with cologne.
Common subgroups include:
Woody
Patchouli

Sandalwood

Vetiver

Pine

Cedarwood
Dry Woody
Moss Woody
Aromatic
Lavender

Sage

Thyme

Rosemary

Eucalyptus
Some popular fragrance examples: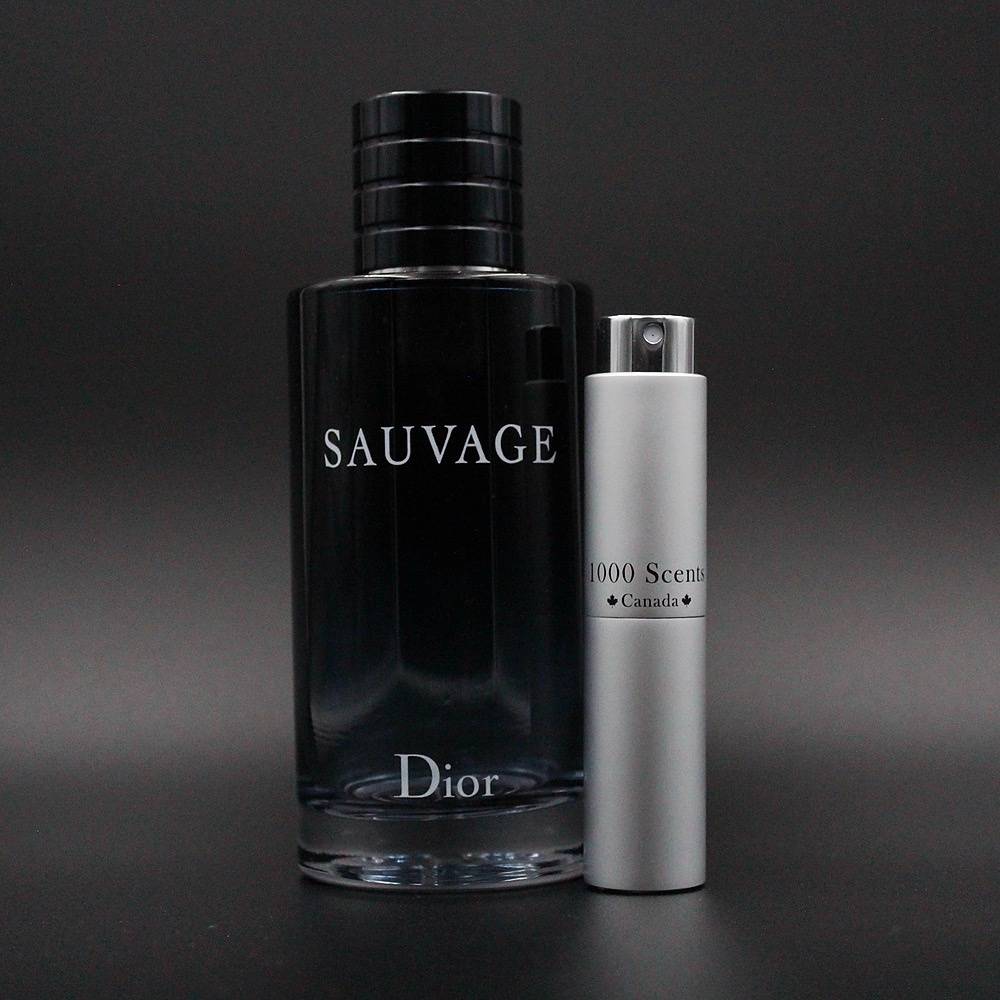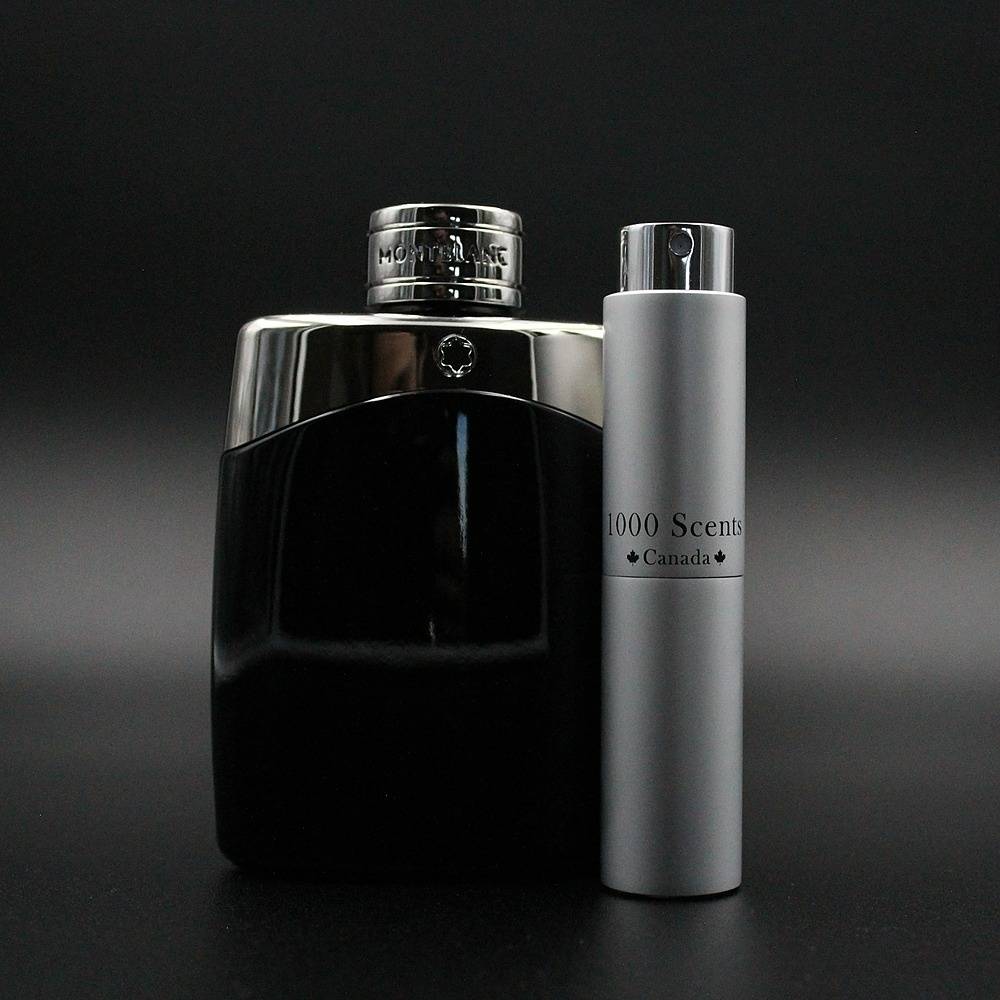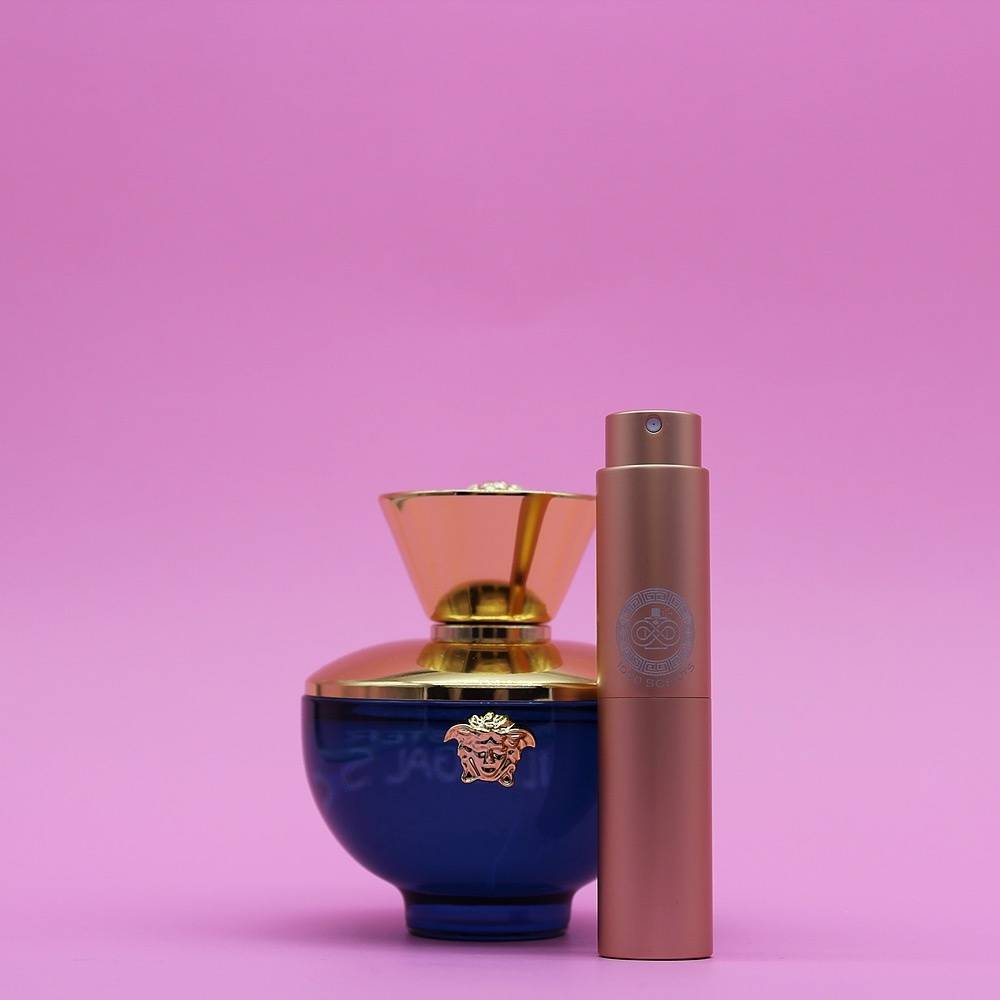 Why can't you try them all and work your way through the Scent Wheel?
It's so hard to choose just one fragrance that does the job. Why can't you mix things up and wear a floral perfume one day and an oriental scent the next?
If you're interested in trying new fragrances without the heavy expense and commitment of huge bottles, consider a luxury fragrance subscription.
After all…
Luxury is affordable.
To find affordable luxury fragrances that you'll love, click this link for women's perfume and this link for men's cologne.