"Sillage" is a fancy word for a simple thing.
You'll hear it thrown around by people that think they know what they're talking about when it comes to fragrance.
You'll also see many people mispronounce it.
At the end of the day, it's an important characteristic when it comes to selecting a fragrance.
What is Sillage?
Sillage, pronounced "see-yazsh," is the trail of scent that leaves you when you pass by. Many pronounce sillage like it rhymes with "sewage," which is fine, just don't let the French hear you say that.
Think of sillage like the water spreading in the wake of a boat on the Seine River. The movement of the boat creates a trail that ripples gently across the surface of the river. In fact, the word "sillage" is a French word, referring to the wake of a boat on water.
In layman's terms, it's what everyone around you smells when you move.
If your scent has minimal or weak sillage, it will stay close to your skin and not branch out to the rest of the room. Your proverbial boat will not make big waves as you float by.
However, sillage is not projection…
What's The Difference Between Sillage and Projection?
If sillage is what others smell when you move, projection is what others smell when you stay still.
Projection has more to do with how strong your scent extends out to others. You have strong projection if a lovely lady across the dance floor can smell your cologne. This isn't necessarily bad, it just depends on your personal preference and the social occasion.
How Concentration Affects Sillage
Generally speaking, the stronger the concentration of a fragrance, the more powerful the sillage and/or projection.
Concentrations can vary for fragrances, from the lighter Eau De Cologne (EDT) to the stronger Parfum, and everything in between.
However, keep in mind that the lasting power of a fragrance (it's duration) will not necessarily correlate with sillage. You can put on a solid parfum that lasts 12+ hours, but it may not have the strong sillage that you desire (if that's your thing).
How to Test Sillage
Naturally, its difficult to determine your own scent trail. So how do we tell how strong our sillage is if we're concerned about stinking up the party?
A easy test is to simply spray your fragrance in an empty room and then return 5-15 minutes later. Still smell it? The scent probably has strong sillage. You can test different scents with different time periods to see which fragrance has the strongest sillage.
How Scent Notes Affect Sillage
Interestingly, different scent notes can actually affect the strength of sillage. Fruiter, lighter notes will tend to be more volatile and dissipate faster.
If you're looking for longer lasting and stronger notes that stay in your wake, check out oriental, woody, and even some floral scents as they'll have a stronger effect.
How to Make Sillage Stronger or Weaker
While we don't recommend going mad scientist and attempting to add chemicals to your fragrance in an attempt to change the sillage…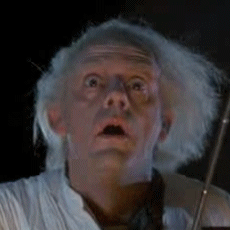 No, definitely not that.
But you can make a couple simple adjustments to change your sillage. For stronger sillage, apply a few sprays to an article of clothing. This technique can increase the sillage coming off of a particular piece. Just beware that directly spraying too much can stick to a
clothing (somewhat) permanently, all other factors considered.
For weaker sillage, dap a cotton ball against your skin where you applied fragrance. This will reduce the sillage or projection of a scent.
Finding A Scent That Fits Your Personality
Maybe you're looking for a quiet scent because you believe in a more subtle approach to expressing your personality.
Or maybe you're trying to kick the door in at the club and get rocking.
And sometimes you want to vary your fragrance to match your outfit. Why have a loud and proud outfit without a loud and proud fragrance?
So how do you find a scent for every occasion or at the least find a scent that suits your personality?
Well, you'll have to experiment and have fun with it.
And it doesn't have to be expensive….
With 1000 Scents, you can have a little luxury in your life and find a designer fragrance that's perfect for you with the right amount of sillage for your personality or outfit.
Rather than committing to a huge bottle of fragrance that may not be your signature scent, you can get a monthly supply without maxing out the credit card and finally find your "goldilocks" scent.
If you're interested in finding your signature scent and having fun along the way, click here if you're into men's cologne or click here if you're into women's perfume.
Until next time,
Remember… 
Luxury is affordable.