Picking fragrances is a ton of fun.
But, with the seemingly unlimited options out there, it can be so hard to pick one!
And people tend to make the same mistakes when selecting their fragrances…
It doesn't matter whether you're a fragrance expert or a complete noob, chances are you've made one of these mistakes when choosing a new fragrance.
Mistake #1: Focusing Too Much On The Top Notes
Most of the scent is not actually the top notes (otherwise known as the opening notes). In fact, the top notes are just the beginning. You can't really tell what a fragrance is like until you've been through the whole cycle, which consists of the top notes falling into the heart notes, and finally the drydown into the base notes.
This is probably the most common reason pople complain about their fragrance's scent. If you've never smelt the drydown you may be in for a surprise – good or bad, depending on the frag and your preference.
And that's why it's important that you smell a fragrance through its entire cycle, and don't just focus on the opening notes.
But what about if I'm buying perfume in a department store like Sephora?
Well, that can be tricky. You don't want to wait for 8 hours in Sephora as you experience the drydown of the notes.
Then again, one of the best ways to pick a new scent is to simply take a smaller size bottle home with you.
Or an even better alternative, try a monthly supply of a scent.
Mistake #2: Believing That Some Scents Are Just TOO Strong
The strength of most smells is relative.
We need to adjust to new smells gradually – anything new or foreign will smell stronger until you've become "habituated" (i.e., until the smell becomes normal to you).
For example…
Have you ever left your apartment and gone on vacation for two weeks only to come home and realize your home had a distinctive smell?
While the smell of water damage isn't good (unfortunately we can't help you there, we'd recommend speaking with a professional), most homes have a certain smell that isn't necessarily good or bad.
But eventually it becomes normal, and you don't even smell it.
The same thing goes for your fragrance.
If you've never worn cologne before, you will probably think that spray of luxurious cologne is too "powerful" – and indeed it might be too strong for your tastes…
But often times you just need an adjustment period.
Mistake #3: Not Clearing Your Nose Palette
Have you ever tried smelling new scent and after scent? Eventually they all mix together and get stuck in your nose.
The common trick to fixing this issue is to take a good whiff of coffee…
But just in case you don't carry a can of Maxwell House with you everywhere you go, there is another way.
You can try smelling your skin on your forearm or hand. Your skin is probably neutral enough to "reset" your nose.
People may laugh at you as you stand around in a department store smelling your forearm, but jokes on them.
Because you're actually experiencing the unique and highly refined fragrances before purchasing them.
Mistake #4: Thinking One Fragrance Fits All
Would you think that pair of ripped blue jeans with a 29" waist and 30" length that looks great on you would also look fantastic on everyone else?
No. Fragrance is just like fashion – it matters whose wearing it.
And it's beyond the common phrase "the man (or woman) maketh the shirt (or crop top)."
A spray of cologne or perfume will have a different result on you than on your friend. A variety of factors play a role, including but not limited to: where you're spraying, how you're storing the frag, and even the mositure and pH levels of your skin!
Mistake #5: Not Experimenting
Just like the infamous Goldilocks trespassing into the hovel home of three bears, she doesn't know which bowl of porridge or which bed will suit her best until she tries it out (illegally I might add. That's the definition of Breaking & Entering and she should serve hard time for her crimes).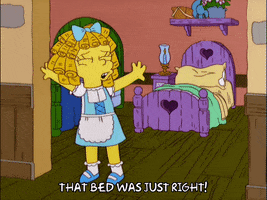 Too bad you're going straight to jail!
But you don't have to irritate a family of bears or risk the hot fuzz coming after you to find a fragrance that's right for you. Trying out a new fragrance every month can lead you in the right direction and introduce you to new scents until you find something you really like.
Or not – you can always keep trying new things indefinitely. Afterall, you only live once.
And yes, we know just how expensive experimenting with finding the right fragrance can be...
Mistake #6: Worrying About The Price
Unfortunately, as mere mortals we are subjected to the price tag on a fragrance. Can fragrances be expensive? You bet. And while there are a wide variety of fragrances out there, for every budget and flavour, sometimes frags remain out of reach.
Maybe you can't get that 200 mL, $872 bottle of Parfum's de Marley right now.
But you can take a shot at luxury and get into higher end fragrances without breaking your piggy bank (or going into your overdraft, since it isn't 1963 anymore and piggy banks are now defunct).
Because luxury should be affordable.
This is why we started 1000 Scents – because we believe everyone deserves a little luxury in their life, and fragrance is the perfect way to do just that.
Rather than committing to a huge bottle when you're not sure if you truly like it and if it will fit into your collection, you can get a monthly supply and grow your fragrance wardrobe with monthly bottles.
If you're interested in having fun and trying a new fragrance each month, click here if you're into men's cologne or click here if you're into women's perfume.
Until next time,
Remember…
Luxury is affordable.