You can cancel your subscription by logging into your account here: https://checkout.1000scents.com/account/auth/login
1) Under "My Subscriptions," click "Manage"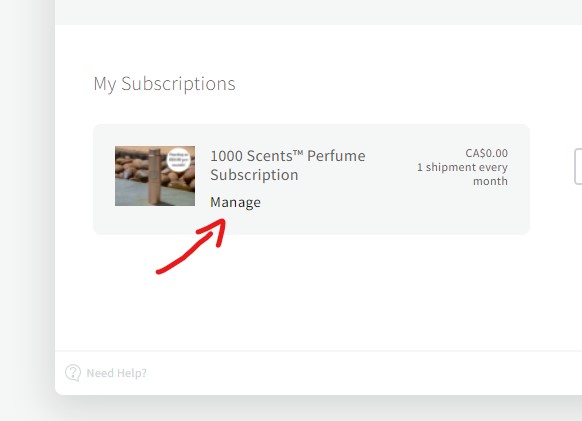 2) Click "Pause"

3) Select a date that you would like to pause your subscription until. And then click "Pause Subscription." Please note: we can pause your subscription indefinitely (i.e., pause your subscription without a reactiviation date) if you email us here.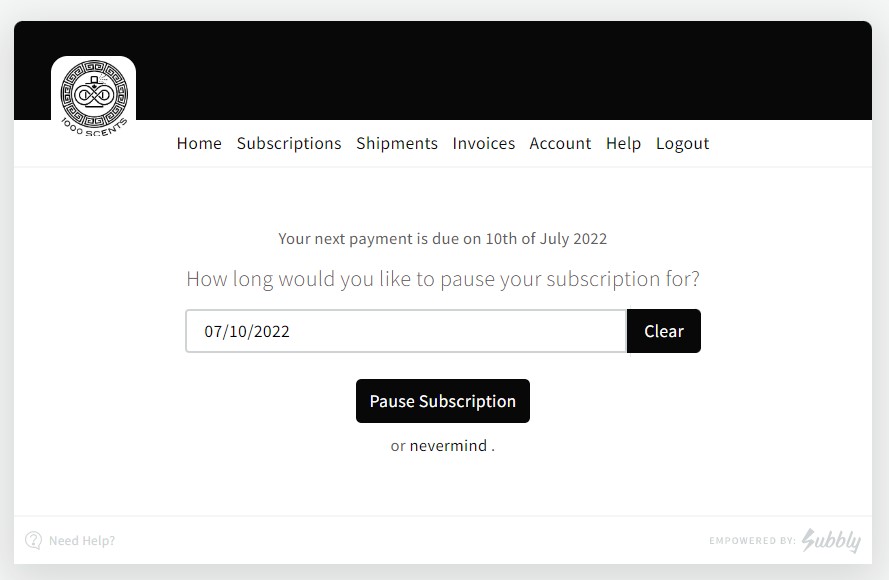 If you require further assistance, please don't hesitate to contact us here.